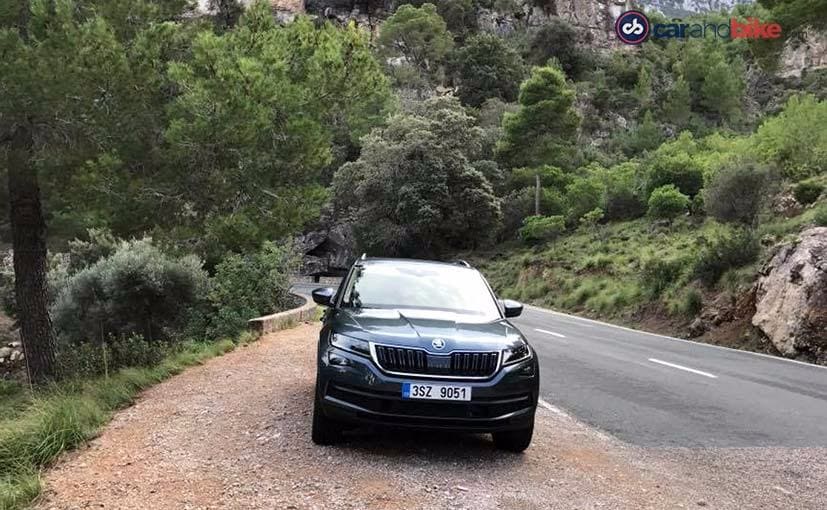 Everybody knows that the new Skoda Kodiaq is exactly the same car as Volkswagen Tiguan or SEAT Ateca, so what's the point in testing another version of the same machine, right? But then again, all three take part in the World Car of the Year contest as separate candidates, so it's my duty as a world car juror to spend time with them all. To make a long story short, here I am on the Spanish island of Mallorca test driving the latest model of the tradition-rich Czech brand. Its name is Kodiaq, it's a large SUV with the option of three row seating (standard variant is a 5 seater with an immense boot of 720 litres).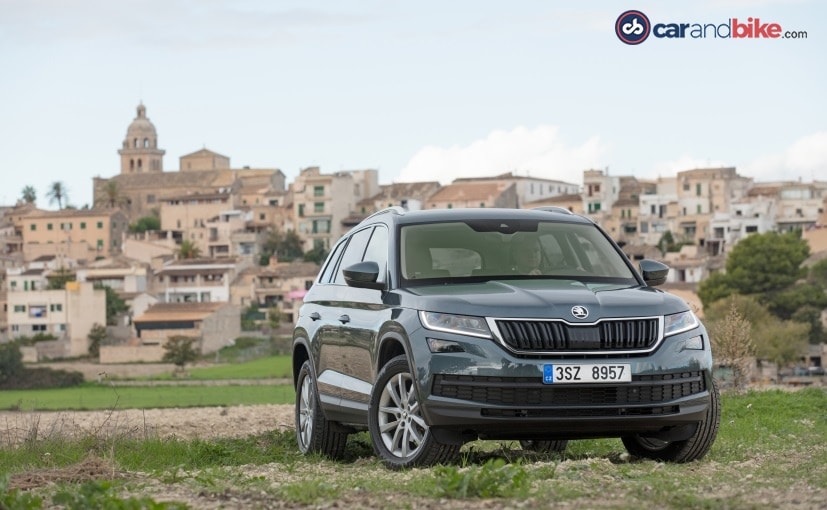 Its design language speaks forms that are quite unique among such cars. It's been styled according to the latest trends within the Skoda brand, and maintains the new family look. This means the lines are sharp, large planes cross with each other bringing a certain tension to its design. You soon learn to like it! There is a lot of glass – the windows are vast, securing a perfect view and letting a lot of light in to the cabin.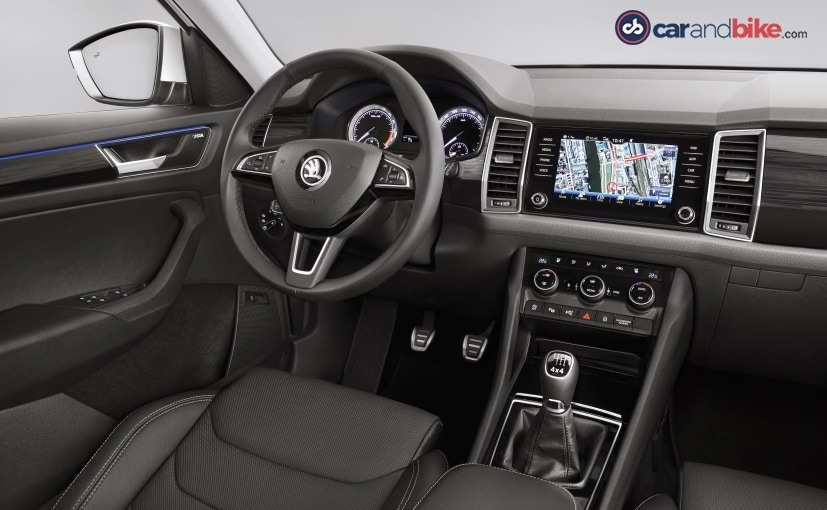 Skoda Kodiaq Interior
The SUV is truly gigantic for its segment in terms of sheer size, offering an almost 2800 mm wheelbase, and spaciousness of the cabin is on par with cars of much higher segments. In fact it's as if you took the Skoda Superb, gave it almost 200 mm of ground clearance and raised its roof by another 100 mm! All five standard seats are astonishingly comfortable, and it would be really hard to find a match in terms of the space you get for your legs, knees, and feet.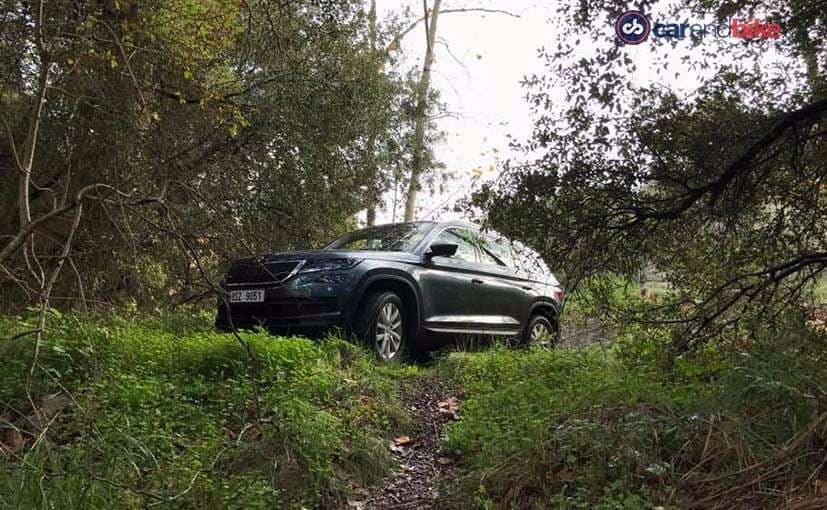 The Kodiaq's dashboard is clear, extremely easy to understand and operate, and the standard gauges in front of the driver are not only completely conventional, but also simply beautiful. That is almost refreshing these days where everything is going virtual or digital! The finish is perfect, although it's too easy to find hard surfaces. It doesn't disturb, though, as everything fits so perfectly to one another. You won't hear any squeaks, nothing is loose – and the feeling of solidity is rather overwhelming. The Kodiaq is a very modern car, where most of the latest safety technologies are at least optionally available – and surprisingly – many of them you will find are in fact standard specs. Connectivity, driver assistance systems, safety on the highest possible level – both active and passive, make the Kodiaq a formidable package.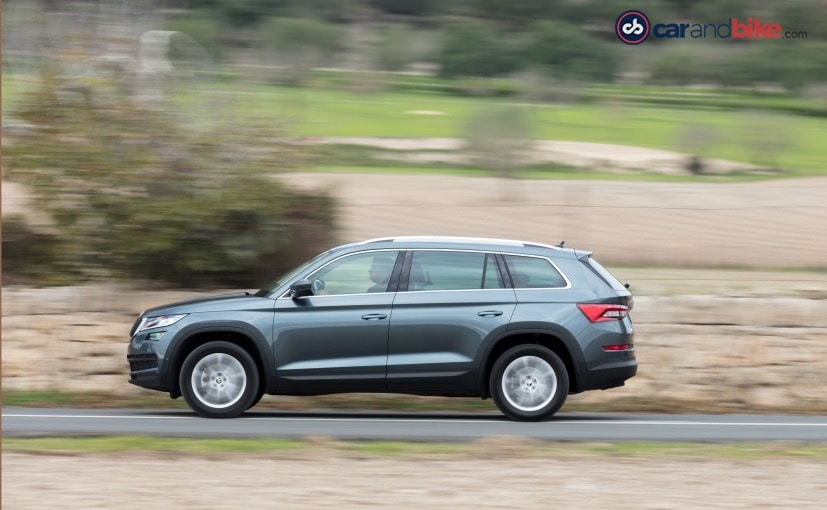 The car I tested had a turbodiesel engine – 2.0 TDI 190 bhp – and the latest version of the famous DSG automatic double clutch transmission. The dynamics were excellent and the ride more than impressive! The car is equipped with adaptive dampers, and so provides ample comfort: I do not hesitate to reach for the word "luxury" in this context! Even the VW Tiguan, a true champion in terms of ride comfort, must step back here and let the Kodiaq take over as the leader – and that's saying something! But to impress the car journalist takes a little more than just the ride comfort. And this "little more" comes as very stable, smooth, but yet dynamic handling, with lots of feel and feedback from the steering and brakes.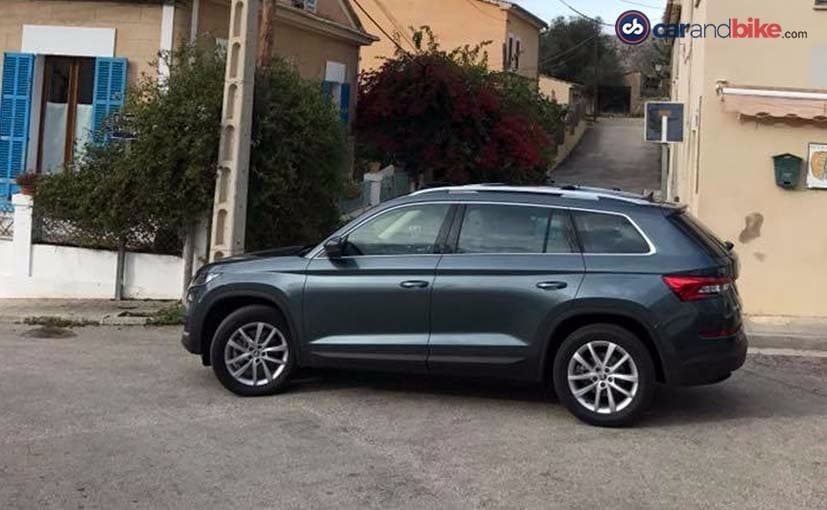 No, this Skoda is not a perfect car. There is too much of a rather cheap plastic quality at play, and ergonomics behind the wheel could and in fact should be a trifle better in terms of range of regulation. These flaws however are common to all three models from the VW family, so let's not fight over it. The point is, for reasonable money you get a very good, modern, very safe, extremely spacious, uncannily comfortable car with very rich standard specification.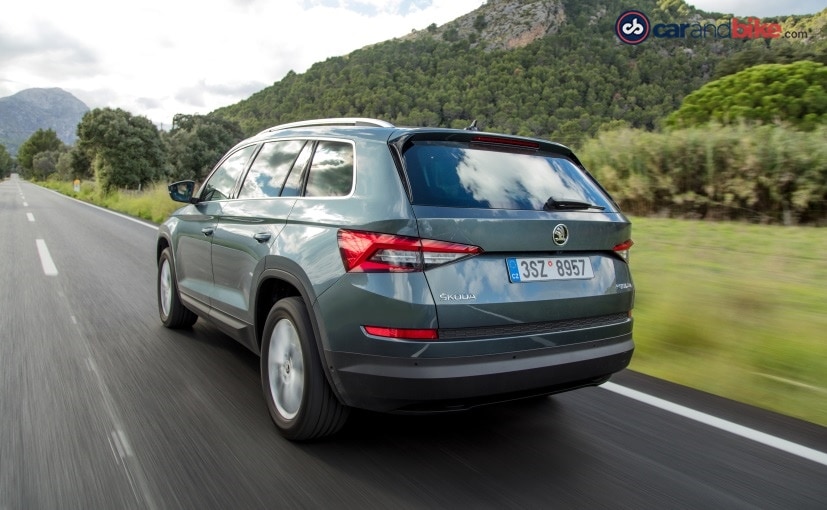 Skoda Kodiaq Rear Profile
And this makes it NOT like just any other. Now the question is – how will it be positioned in India? It will arrive only by the second half of 2017, by which time the Tiguan too should have already been launched. Expect 7-seater variants in petrol and diesel, with the DSG option, and positioned in price terms just below the Tiguan. It has all the makings of a runaway hit – if Skoda gets the price and positioning right.
["source-ndtv"]