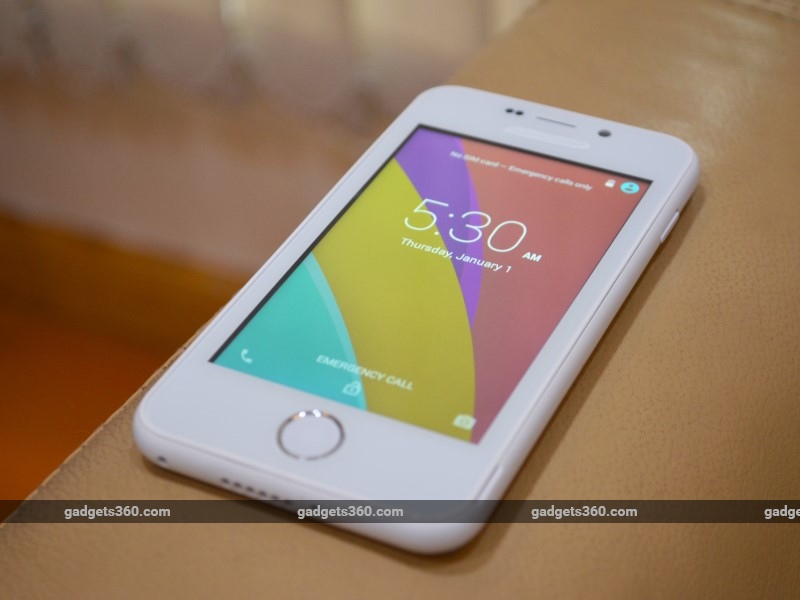 Noida-based startup Ringing Bells has now announced that the company will begin delivering the Freedom 251 smartphone from July 8. The company says delivery will be made only to 5,000 customers, and they will be charged Rs. 40 – more than 15 percent of the cost of the phone – for delivery.
Adding the delivery charges, the total cost of the smartphone goes up to Rs. 291. After delivering 5,000 handsets, CEO Mohit Goel told IANS that he 'will wait' for customer feedback. He even claims to be 'ready with 500 service centres pan-India to address people's queries'. Goel has even written a letter to Prime Minister Narendra Modi asking for government support. He says if the government is willing to dole out Rs. 50,000 crore from its Digital India funds, he can ensure that 750 million people in India can own a smartphone at Rs 251.
Ringing Bells has delayed the delivery of the Freedom 251 smartphone multiple times now. The initial delivery commencement date was at June 30, but that got delayed to July 6. The deliveries didn't pan out as scheduled the second time either, and now 5,000 units are expected to be shipped on July 8. The company is expected to provide these final shipment details at the event in New Delhi on Thursday. Goel also claims that the company is bearing a loss of Rs. 180 – Rs. 270 per smartphone, as it imported parts from Taiwan, but hopes to make it up in volume sales. Goel also claims to generate revenue by creating as many as 100 new apps, and sell it for Rs. 1 to Rs. 3 to its Freedom 251 users.
The company's official website is also down currently, with a message that claims to 'unveil' a new website on Thursday.
Ringing Bell's CEO Mohit Goel had earlier said the company is ready with 2 lakh units of the Freedom 251 smartphone. The Ringing Bells Freedom 251 runs on Android 5.1 Lollipop, and features a 4-inch display. It is powered by a quad-core 1.3GHz processor paired with 1GB of RAM, and 8GB of storage (expandable to 32GB). It sports an 8-megapixel primary camera with flash, a 3.2-megapixel selfie camera, and a 1,800 mAh battery. It is available in Black, and White colour options, and comes with all basic Google apps.
The company is also expected to unveil an HD LED TV for less than Rs. 10,000. There is also a separate new range of smartphones that is going to be launched at the event. Of course, this is subject to the company keeping its word, and its track record of doing that so far is sketchy at best.
["source-gadgets.ndtv"]