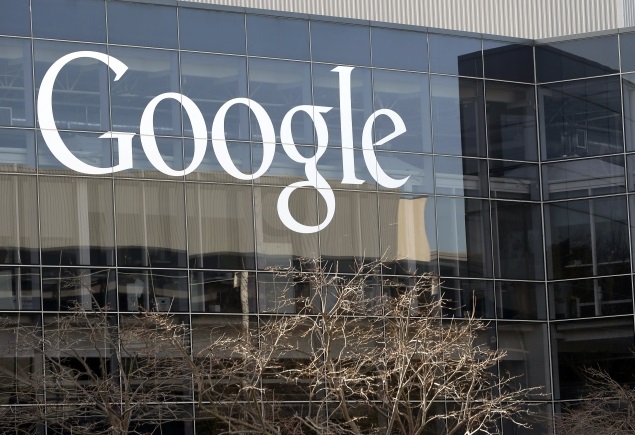 Google Inc hired Morgan Stanley Chief Financial Officer Ruth Porat as its own finance chief, a sign Google is aiming to rein in costs as it invests in new businesses such as self-driving cars and internet-connected eyeglasses.
Porat has helped execute a sweeping cost-cutting strategy across several business lines at Morgan Stanley. The bank cut its expenses, excluding compensation, to 29 percent of its revenue last year, down from 34 percent in 2012.
Google's costs have jumped as the company embarked on an increasing number of ambitious projects. Last year, the company's revenue grew 19 percent, while total expenses rose 23.4 percent, a trend that alarmed some analysts.
"You want someone to come in there and push back against the free spenders," said Colin Gillis, an equity research analyst at BGC Partners, a brokerage, adding that investors hope Porat will be that person.
Google's shares rose as much as 2.5 percent on Tuesday after Porat's appointment was announced by both companies. She will start her new job on May 26.
Porat is the latest among a string of Wall Street executives to leave an industry that is increasingly regulated to move into the more free-wheeling technology sector, where fortunes can be built fast but businesses can also become irrelevant overnight.
Total compensation to Google's departing CFO was twice as much as Porat's for the three years through 2013 – $62.2 million vs $29.6 million, according to public filings by the companies. Google has not disclosed how much it expects to pay Porat.
She joined Morgan Stanley in 1987, and led Morgan Stanley's investment banking business for tech companies during the Internet boom, working with Amazon.com Inc and eBay Inc , among others.
Some analysts took her appointment as a sign Google acquisitions could pick up.
Porat ran the investment banking business for financial companies including banks, and during the financial crisis she became Morgan Stanley's point person with regulators and other government officials in Washington.
Porat, 57, was considered a potential candidate to become chief executive whenever current CEO James Gorman steps down.
But several high-level Morgan Stanley sources who have spoken to Reuters about succession planning over the past two years said she was not seen as a top contender. Instead, they pointed to two other executives – Gregory Fleming, 52, who runs wealth management and asset management, and Colm Kelleher, 57, who runs investment banking and trading – as more likely contenders.
Some observers saw gender bias at play, given her qualifications and Wall Street's history as a male-dominated industry. At an event last year, Porat criticized the lack of female leadership in corporate America as "an embarrassment."
"If a woman 'leans in,' but is leaning against a door that is nailed shut, no amount of leaning will bust down the door," she said. "So I think we must hold our organizations accountable where they control the doors by demanding clarity and transparency around succession planning."
Critics have also accused Silicon Valley's culture of being hostile to women. Ellen Pao, a former partner at Kleiner Perkins Caufield & Byers, is suing her firm for discrimination. The trial heads into final arguments on Tuesday.
Wall street is less fun
Porat joins an array of bankers, analysts, and other executives that have left Wall Street as strict post-crisis regulations have made the business safer and stodgier. Some of these executives have headed into the technology sector, including Anthony Noto, once an investment banker at Goldman Sachs Group Inc, who last year became CFO at Twitter Inc. In 2010, Mary Meeker, a widely followed tech analyst at Morgan Stanley, left the bank to join Kleiner Perkins.
Porat has ties to Silicon Valley, having spent much of her childhood in California and attended Stanford University, where she serves on the board of trustees.
She has spent time building her connections with Washington. During the financial crisis, she led the Morgan Stanley teams advising the US Treasury on Fannie Mae and Freddie Mac, and the New York Federal Reserve Bank on American International Group Inc .
Those ties to Washington could have translated into a government post – she was widely reported to have been a candidate to be the Treasury deputy secretary, but said she was not interested.
Porat will replace Patrick Pichette at Google, who said on March 10 that he planned to retire.
At Morgan Stanley, Jonathan Pruzan, co-head of the bank's global financial institutions group in investment banking, will become CFO. Pruzan, 46, joined Morgan Stanley in 1994.
"He understands the current regulatory environment, having shepherded clients through the Fed's stress test …" Gorman said in a memo to staff.
["source-ndtv"]