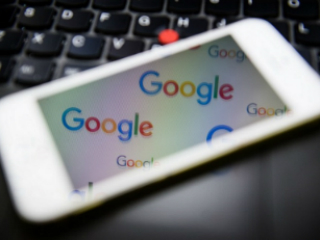 Google is getting ready to release smartphones under its own brand, with the launch likely to be scheduled for early next month, Gadgets 360 has learnt from its sources. Later in September, these smartphones will be available in a handful of countries, including India, with details of rollout to other markets unclear at this point.
Gadgets 360 understands that Google will unveil two Android Nougat-running smartphones, one sporting a 5-inch display, with the other having a 5.5-inch screen size. A source that saw units of the two smartphones in India recently said that smartphones will come in 32GB and 128GB variants, but could not confirm other specifications.
These sizes and storage capacities match the leaked specifications of the two 'Nexus' smartphones Sailfish and Marlin that have been floating around for a while, though Gadgets 360 understands these smartphones will not be released carrying the Nexus moniker. Instead, Google will launch the smartphones under its own brand, though they may be manufactured by HTC, a fact Gadgets 360 has not been able to independently confirm. Emails sent to Google on the subject remained unanswered.
What we can confirm is that Google is positioning these devices as premium smartphones with excellent overall experience, in an attempt to take the iPhone head-on, something that's been reported earlier. Gadgets 360 understands that these smartphones may come with a new mechanism for transferring data from the iPhone, designed to make the on-boarding process for new users a little bit easier. However, market experts tell Gadgets 360 that it's Samsung's high-end sales that are more likely to be impacted by the launch of Google's new phones, at least in India, a market where Apple continues to be an aspirational technology brand with no peers.
The source who saw the two smartphones confirmed that the phones ran the forthcoming version of Android, and noted the new launcher minus the Google search box. Further, Gadgets 360 understands that the all-new Google Assistant will be one of the headline software features of the new phones.
While Google has partnered with the likes of HTC, LG, and more recently Huawei, among others, to launch smartphones under the Nexus umbrella, these smartphones will be the first time Google will release phones with its own name as a consumer-facing brand in the mobiles segment. Google released the Pixel C tablet last September, and a year later the search giant is set to enter the smartphone segment in a similar fashion.
["source-ndtv"]