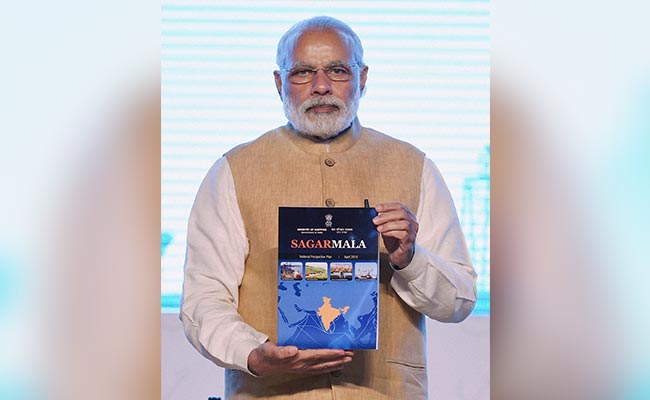 MUMBAI: 
Seeking
Rs.
1 lakh crore investment in developing sea ports, Prime Minister Narendra Modi today promised to personally handhold investors for a "safe, secure and satisfactory" berthing so as to transform country's 7,500-km long coastline an "engine of growth".
PM Modi said the government plans to more than double port capacity to 3 billion tons by 2025 and "wants to mobilise an investment of Rs. 1 lakh crore in the port sector to enable this growth."
"This is the right time to come to India. It is even better to come through the sea route. The Indian ship is well equipped for a long haul. Don't miss it. Missing it means missing a pleasant journey and a great destination," he said in his inaugural address at the Maritime India Summit in Mumbai.
Listing out reform measures taken in port and shipping sector since his government came to power in May 2014, he said, "This is just the beginning. We want to do more."
"We are enhancing our own capacities of execution and implementation," he said adding five new ports are planned to meet the increasing demand of trade which will rise in proportion with the fast-growing Indian economy.
New ports are also being developed by several coastal states, he said.
"During the last two years, major ports have awarded 56 new projects involving an investment of more than 250 billion rupees. This will create an additional port capacity of 317 million tonnes per annum.
"Our vision is to increase port capacity from 1,400 million tonnes to 3,000 million tonnes by 2025. We want to mobilise an investment of one lakh crore, or one trillion rupees, in the Port Sector to enable this growth," he said.
Stating that India has had a glorious maritime history, he said government was on the path of shaping an even better maritime future.
"Once you are here, I assure you that I will personally hold your hands to see that your berthing is safe, secure and satisfactory," he told investors.
["source-ndtv"]