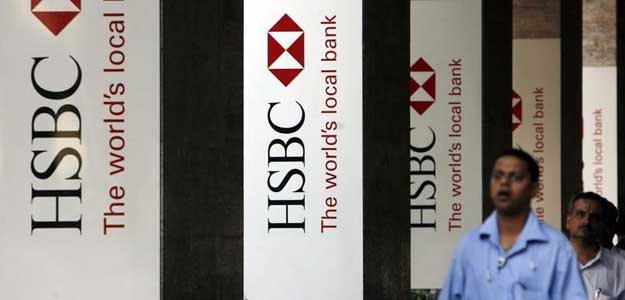 Mumbai:
HSBC Holdings Plc is closing its private banking unit in India as part of its group strategy, the bank said, marking the exit of another foreign bank from the cut-throat wealth management business in Asia's third-largest economy.
The bank would offer private banking clients the choice to move to HSBC Premier, the bank's global retail banking and wealth management platform, a Mumbai-based spokesman said. The process is likely to be completed in the first quarter of 2016.
"After a strategic review of the global private banking operations in India, we have decided to close the business," the spokesman said. "This marks further progress in the HSBC group strategy to simplify business and deliver sustainable growth."
Many foreign wealth managers scrambled to open up shop in India a few years ago lured by its long-term growth prospects.
Even though India has been minting millionaires at a strong pace, it has failed to translate into profits for the foreign wealth managers that have set up teams of well-paid bankers to help manage those riches.
Banks including Royal Bank of Scotland and Morgan Stanley have recently sold their onshore India private banking units as part of their global business restructuring.
HSBC's private banking business in India has about 70 staff, a source with direct knowledge of the development said, adding many of them would be redeployed to other bank operations.
The bank employs about 32,000 people – many of them in its back-office outsourcing unit – in India, where it also offers corporate, retail and investment banking services.
The value of assets managed by HSBC's private banking unit in India was not immediately clear, but wealth management industry sources said the bank was not one of the top three players in the segment.
The bank posted pre-tax profit of $7 million in its India private banking business in the six months to June, accounting for 4.5 per cent of the Asia private banking business and up from $5 million in the same period a year ago.
HSBC, Europe's biggest lender, did not immediately respond to a Reuters request for comment on its private banking staff in India and its market position.
HSBC private banking in India lacked scale and closing it ties in with a review the bank is undertaking of operations around the world – selling or closing units where it lacks scale or the businesses are unprofitable, people familiar with the move said.
HSBC's decision to exit India private banking business comes at a time when India's homegrown wealth managers are hiring more staff and expanding in smaller cities, seeking to attract rising numbers of new millionaires.
These local firms already control some 75 per cent of the market, industry executives say, and their expansion plans will put more pressure on the global banks, which are struggling with higher wages and compliance costs, and a narrower client base.
Indian tax authorities in February searched the local headquarters of HSBC as part of a probe related to allegations that the bank's Swiss business helped clients dodge taxes. The move came after details of its Swiss private banking operations and top clients were widely published in the media.
["source-ndtv"]