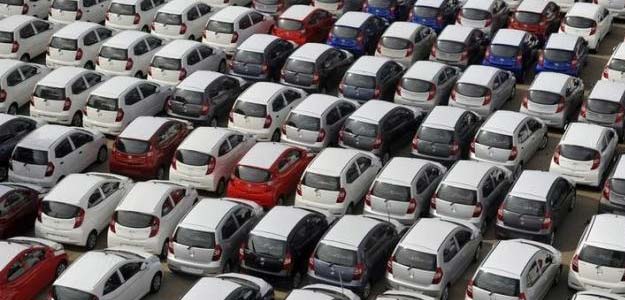 New Delhi: The Society of Indian Automobile Manufacturers (SIAM) nearly halved on Friday its growth forecast for passenger vehicle sales in the current financial year to 6-8 per cent, saying demand could weaken after the country introduced new measures to curb pollution.
Policy changes such as higher taxes on cars and a ban on the sale of large diesel cars in New Delhi have been abrupt and have led to lower sales expectations, said Sugato Sen, deputy director general at India's main auto industry body.
SIAM originally expected sales to grow by about 12 per cent this fiscal year, before cutting that to 11 per cent in March. Sen said a consensus of analyst estimates showing growth was likely to be between 6-8 per cent now looked right.
The downgrading of growth expectations comes after Indian passenger vehicle sales grew in the last fiscal year at their fastest pace in five years, and could force companies, including international players, to re-evaluate their investment plans in the country.
"The industry is not confident of growing at 11 per cent. What is happening in the last few months does not promote or excite the industry," Sen told reporters in New Delhi.
In December, a top court ordered an overnight temporary ban on the sale of large diesel cars in New Delhi to curb smog in one of the world's most polluted cities.
The ban, initially until March 31, has been extended and the Supreme Court is considering imposing an additional "environment tax" on all diesel car sales.
"Parent companies of global car makers are not very optimistic. They are worried about the policies," Sen said. Toyota Motor Corp, Honda Motor Co and Daimler AG are among the international auto firms that have invested in the country.
India in February imposed a sales levy of up to 4 per cent on new passenger vehicles depending on fuel type, to help fight air pollution and congestion.
Car makers, fearing a more widespread diesel ban, are looking at ways to circumvent the problem by resizing their diesel engines to below 2 litres to skirt the ban or by introducing petrol engines for their cars.
A rise in steel prices over the last three months and a slowdown in industrial activity also worry car makers, some of whom are already struggling with excess production capacity.
Indian passenger vehicle sales for the year ended March 31 grew at 7.24 per cent, according to SIAM, but the total capacity utilisation for passenger vehicles for car makers in the country is only about 60 per cent, the trade body has said.
["source-ndtv"]