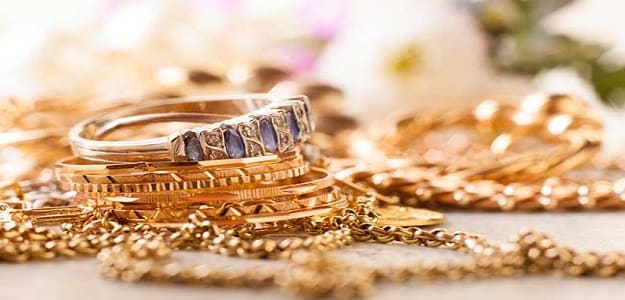 Kota, Rajasthan
: As jewellers' strike continues against imposition of excise duty, a lot of work in the city has been shifted underground to meet the lucrative wedding season demand.
According to a jeweller, who requested anonymity, there is no dearth of work for workers and designers, who are busy making ornaments as demand peaks ahead of the wedding "mahurat Sawas" this month.
In Hindu tradition, Sawas is considered auspicious and thousands tie the knot that day. The result: Both demand and price of jewellery are skyrocketing, though officially, the strike continues for over a month now.
"The gold is being sold in the market without the customs duty. The shutters are down, but the workers and artisans at jewellery manufacturing units inside deep streets are working day and night to make up for the wedding demand," said Manish Agrawal, a city-based expert.
Up to 95 per cent of the jewellery trade across the district has shifted base.
Mooji Nuwal, spokesperson of the Sarraf Association of Bundi, said: "The gold jewellery trade and designing work is closed due to the strike, but (only) in small towns and villages, it is going underground."
Noratmal Agrawal, president of Bundi Sarraf Bazaar, echoed this point. "The market is totally closed, but smaller orders are being made up with the gold stocked," Mr Agrawal added.
In the meantime, the government has formed a sub-committee under former chief economic advisor Ashok Lahiri to study the matter and come up with suggestions.
When it comes to buying gold, right connections matter, as Ram Pratap, whose son is set to be married on April 16, says it is the contacts with jewellers that can fetch you a good bargain.
Since there is not enough gold in the market for regular transactions, much of the marriage requirement is being met through bullion stocked up for the purpose.
"The gold is nowhere in the market for sale and purchase. So, we are using the gold in stock for designing wedding jewellery," said another trader who operates in Kota and Bundi districts.
Supporting the government's decision to impose excise duty on jewellery trade, another trader of Kota Jitesh Soni said that if it withdraws the duty under pressure, it would be a defeat for the Centre.
Traders added that in the absence of current market price, they are making jewellery at Rs 28,500 per 10 grams.
The point is the whole issue is refusing to die down as there are signs of more trouble brewing for the government.
The matter escalated after nearly 1,100 gold jewellery traders in Kota gave up their BJP membership and resigned en masse.
["source-ndtv"]