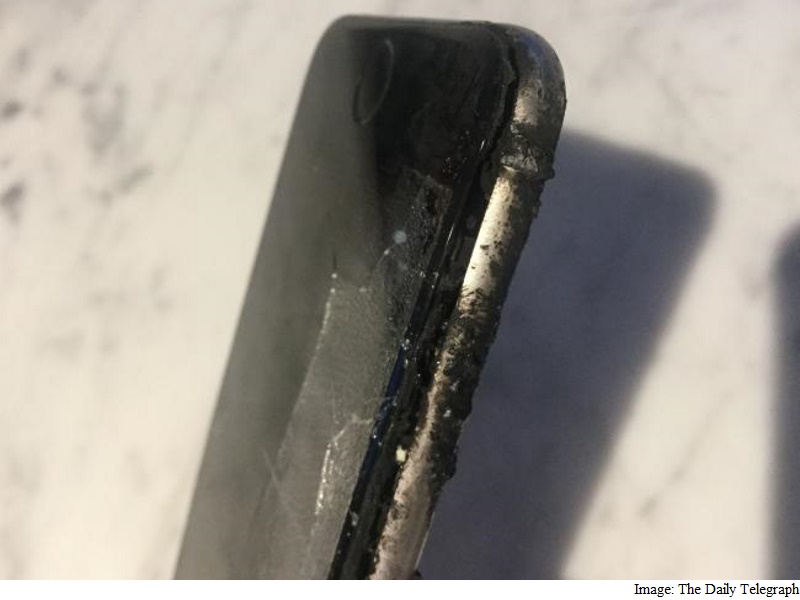 In a bizarre accident, a man in New South Wales reportedly sustained severe burns when his iPhone 6 exploded in his back pocket while he was mountain biking, media reported on Tuesday.
Gareth Clear, 36, from Bondi in Australia was riding around Manly Dam in New South Wales on Sunday when he fell off his bike, landing on his iPhone 6.
"Seconds later, he noticed smoke and a searing heat, before hearing an explosion as the phone he'd had for just six months ignited, melting through his shorts and two layers of skin on his upper right thigh, the Daily Telegraph reported.
The burn was so severe that he had to undergo skin graft surgery.
"It was a one in one million chance I hit a part of the phone which pierced the lithium battery and it exploded," Clear was quoted as saying.
"I am 36, I have had a mobile phone for 18 years of my life and for that thing to explode or short circuit and cause it to temporarily ignite. I could see the metal bending and all the lithium leaking out of the bottom end," he added.
After the explosion, the base of the phone looks like "something from a chemical explosion and the top remains perfectly intact", he said.
Da-Wei Wang from the University of New South Wales was quoted as saying that it was not uncommon for lithium ion batteries in mobile phones to overheat, ignite and explode.
According to him, explosion after an impact was most likely caused by a combination of overheating and a faulty design of the phone's structure.
Meanwhile, Clear said Apple told him they would investigate the incident.
An Apple spokesperson, however, declined to comment.
["source-gadgets.ndtv"]