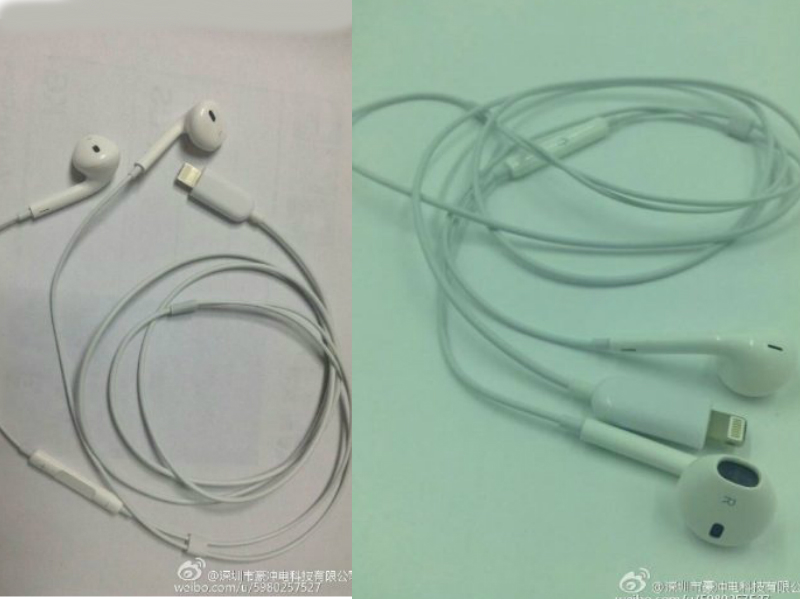 With the launch of the Samsung Galaxy Note 7 out of the way, Apple has now taken centerstage with its new iPhone launch only a month away. Multiple leaks are flowing in everyday, and the latest set brings videos showing the rumoured three variants of the iPhone from up close and all angles, and also another demoing Lightning-powered EarPods once again. Furthermore, there's a report claiming that Apple could possibly be building a Bluetooth chip in-house for enabling wireless headphones with better longevity and less consumption of power.
The new video comes from YouTube channel Bshop Kuwa, and the protagonists are three iPhone mockup devices. The video gives us high-resolution quality tour of the three devices from all angles. It confirms the shift of antenna bands to the edges, the protective ring around the camera lens, and the absence of 3.5mm headphone jack. The next iPhone models sport two speaker grilles at the bottom. The three variants are rumoured to be called – iPhone 7, iPhone 7 Plus, and iPhone 7 Pro. The iPhone 7 Pro is seen sporting the dual camera setup, but lacks the rumoured Smart Connector. The video also confirms the arrival of Rose Gold, Silver, and Gold colour options.
In a separate video uploaded by MobileFun, the anticipated Lightning-powered EarPods get showcased in their full glory. They work just like normal earphones, except for the Lightning connector. In addition to all these leaks, there's a separate report from Forbes confirming the addition of the Lightning-powered EarPods in the box accessories, but is also indicating that Apple will launch new wireless Bluetooth headphones as well.
The Bluetooth headphones, presumably with the Beats branding, will be launched as an alternative to the Lightning-powered EarPods. The report claims that Apple has been working on a Bluetooth chip in-house for many years. This effort began soon after the acquisition of Passif Semiconductor in 2013. Apple's chip will make the wireless headphones stay connected to the iPhone for a longer time, using less power to doing so. The Bluetooth wireless headphones are expected to survive 'all-day', just like the Apple Watch.
The report also states that Apple had plans to launch the Bluetooth headphones last year but got delayed due to performance snag. However, it is very likely to launch these headphones alongside the iPhone launch this year.
Due to minimal design tweaks, the upcoming iPhone is also rumoured to be called the iPhone 6SE. Apple is expected to host the launch event on September 5 or 6, with the smartphone hitting the markets by September 16.
["source-gadgets.ndtv"]