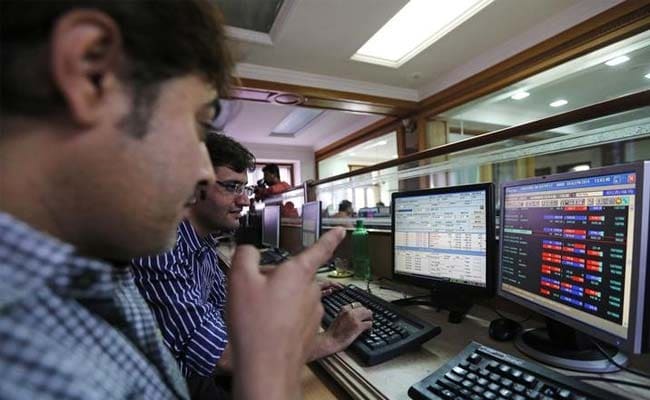 The Nifty has gained nearly 12 per cent so far this year.
Indian stock markets surged to fresh all-times high today, tracking higher global markets after the US Federal Reserve signalled gradual rate hikes. The US central bank yesterday hiked interest rates, as expected, but signalled no pick-up in the pace of tightening, soothing investors who had feared faster rate hikes. At day's high, the Nifty rose to a record 9,158.45 while Sensex ended 188 points higher after rising as much as 217 points during intraday trade. The rupee also strengthened against the dollar, rising 45 paise to fresh 17-month high of 65.24 taking its gain in this year so far to 4.1 per cent against the greenback. In global currency markets, the dollar took a hit after US Fed stuck to its projections of three total rate hikes in 2017, instead of the four some expected.
Here are 10 things to know:
1) Despite the sharp year-to-date rally, analysts see further upside the markets. Gaurang Shah of Geojit BNP Paribas Financial Services says markets are poised to move to much higher levels from hereon and any dip would be a good buying opportunity. After BJP's state poll wins, the market is expecting more reform initiatives from the government, which will help boost economic growth, he added.
2) Foreign investors have emerged big buyers of Indian shares after the state election result verdict. They bought shares worth over Rs. 5,000 crore in the past two sessions.
3) Domestic institutional investors have all along supported the market in the past six months, buying shares worth nearly Rs. 40,000 crore. This has helped Nifty clock gains of over 12 per cent so far this year.
4) Wall Street rose sharply on Wednesday after the Federal Reserve raised interest rates for the second time in three months, as expected.
5) The Fed, which raised its target rate by 25 basis points, or a quarter of a percentage point, to between 0.75 and 1.00 per cent, did not however flag any plan to accelerate the pace of monetary tightening, a concern that had lingered among some market participants.
6) Back home, the domestic market will be eyeing the current Budget session of Parliament and the progress of key GST Bills, says market expert Ajay Bagga. The government is planning to roll out the new tax regime from July.
7) The Nifty has gained nearly 12 per cent so far this year. The state election verdict helped extend the rally that was triggered by better-than-expected third-quarter GDP numbers and earnings from Indian corporates, a supportive Budget and strong global markets.
8) The sharp rally in Indian markets has however made some analysts turn cautious. Gautam Chhaochharia, head of India research at UBS Securities, said fundamentally markets look expensive not just from the short-term perspective but also from a medium-term perspective.
9) TS Anantakrishnan, managing director at Varanium Capital Advisors, says that the current leg of the rally has made valuations expensive, particularly for Nifty50 stocks. But there are a lot of opportunities in metal, NBFC and cement companies, he added.
10) Finally, the Sensex closed 187.74 points or 0.64 per cent higher at 29,585.85 and the Nifty50 index settled 68.9 points or 0.76 per cent higher at 9,153.7.
["source-ndtv"]