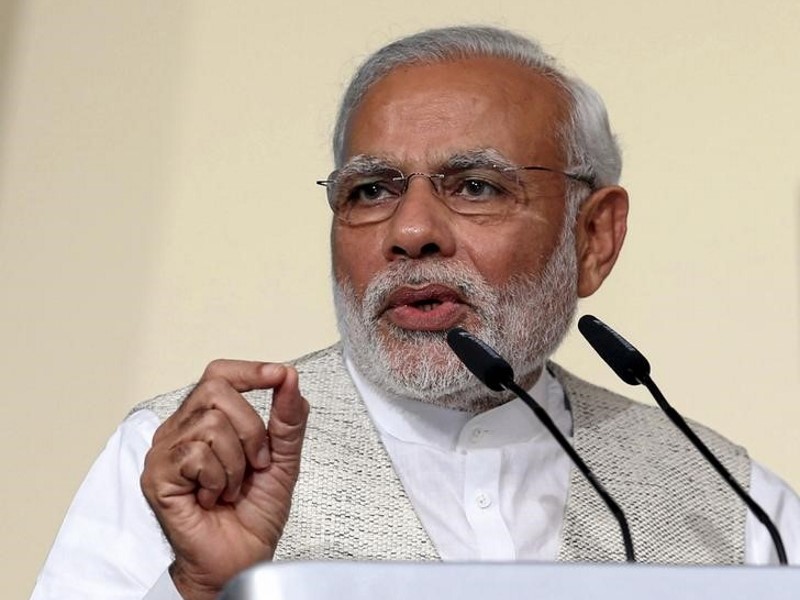 NEW DELHI: 
The Congress today targeted Prime Minister Narendra Modi over an auditor's report questioning Gujarat's investment into the Krishna Godavari or KG Basin gas block when he was chief minister.
Repeatedly mocking the "Gujarat model of development," the Congress leader Anand Sharma also demanded an inquiry into what he called "the waste of public money."
"The PM is not above the law and 20,000 crores cannot be squandered. We demand a joint parliamentary committee probe," Mr Sharma, a former union minister, said.
In a report submitted in the Gujarat assembly last week, the Comptroller and Auditor General (CAG) criticized the blue chip Gujarat State Petroleum Corporation or GSPC, saying that the KG block was yet to see any gas production a decade after Mr Modi had declared that the corporation had struck gas.
The auditor also said future prospects of the block is wrapped in "uncertainty".
"Then Chief Minister Modi said 20 million cubic feet of gas was discovered in KG basin, worth 50 billion dollars," said Mr Sharma.
"Films were shown and highly publicized in and around India and the world. Investors were called in and two companies were formed. As per the CAG report the companies were inept. This resulted in a massive loss to Gujarat and its treasury and the state petroleum corporation."
The auditor's report said the Gujarat corporation's borrowing stood at Rs. 19,716 crore as of March 2015, a jump of 177 per cent since 2011, because of the activities in the KG block.
"The company had to rely heavily on borrowings mainly for activities in the KG block. The total interest burden rose from Rs. 981.71 crore in 2011-12 to Rs. 1,804.06 crore in 2014-15," said the report.
"The company did not address properly the risks associated with cost, technology, and gas pricing (regarding KG block). This has resulted in uncertainty regarding the future prospects from the KG block where an investment of around Rs. 19,576 crore was made as of March 2015," the auditor has said.
Mr Modi ruled Gujarat for 13 years until he won the national election in 2014. During his prime ministerial campaign, the "Gujarat model" was pitched by the BJP as the kind of development he would replicate across the country.
["source-ndtv"]