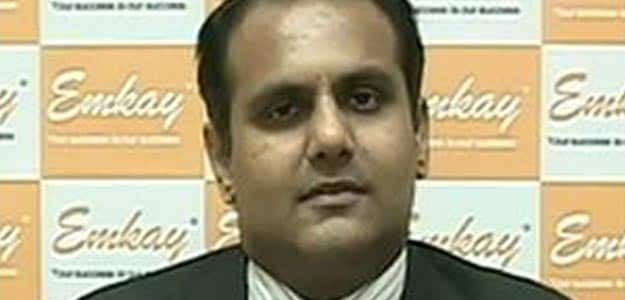 The Nifty's solid gains in March – the best in four years – turned out to be a missed opportunity for many investors, but Sachin Shah of Emkay Investment Managers, says it is still a good time to put money in stock markets.
"Valuations are fairly reasonable today to what they were a year back. Macro factors continue to be in favour of India – we are in the sweet spot of lower interest rate, lower commodity prices and lower inflation," the fund manager said.  (Watch)
"This virtuous cycle will drive earnings growth for next 2-3 years. If somebody is taking two-to-three-year time frame, it is a good time to invest in markets."
For this year, monsoon could be the biggest cue which will set the direction for the market, he added.
Investors should not regret the opportunity of investing in markets when Nifty was at 6,800 levels, he said.
"Market is very dynamic. You will never be able to find a bottom. You should never put your money at one single point of time that is what disciplined investing is all about," Mr Shah said.
Sectoral Picks
Private sector banking shares are a decent opportunity, while valuations in auto companies are also very reasonable, Mr Shah said. Some large Original Equipment Manufacturers (OEMs) are trading at 13 to 15 earnings multiples, he added.
Mr Shah also likes select power utilities, which he says are available at reasonable valuations. "In the next few quarters they could also be delivering good earnings growth in range of 20 per cent," he said.
Select stocks in defence and railway sectors could also do well, he said.
["source-ndtv"]