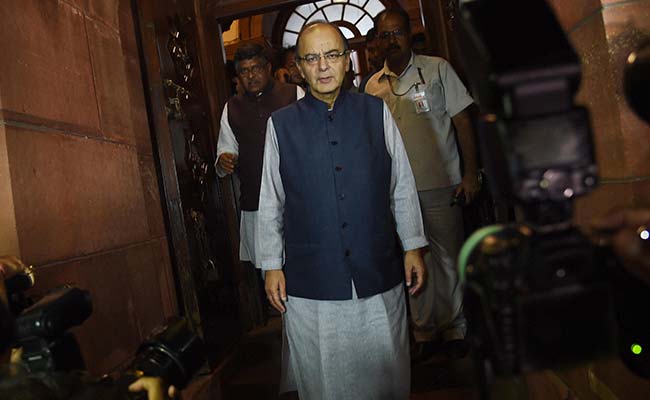 New Delhi:
 No decision has yet been reached to appoint India's next central bank governor, Finance Minister Arun Jaitley said on Thursday, 18 days before the incumbent is due to stand down.
A senior aide to Prime Minister Narendra Modi said he was "expected to make up his mind very soon" on replacing Raghuram Rajan, the former International Monetary Fund chief economist who dropped a bombshell in June by announcing he would not seek a second term.
"We will let you know when we decide," Mr Jaitley told reporters as he returned to the finance ministry from a meeting with PM Modi. "You will come to know the conclusion, not the process."
Dr Rajan ends his three-year term as governor of the Reserve Bank of India on September 4.
In that short time he transformed the RBI into an inflation-targeting central bank, with a central goal for consumer price growth of 4 per cent. The government is also in the process of selecting a new, six-member Monetary Policy Committee that will decide on interest rates.
Officials have suggested that Dr Rajan's replacement would be named to give enough time for an orderly leadership handover at the Mumbai-based central bank.
A shortlist of possible successors was floated in the immediate aftermath of Dr Rajan's June 18 announcement that, in the ensuing weeks, has seen hopefuls drift in and out of contention.
Former RBI deputy governor Subir Gokarn, now India's executive director at the IMF, has featured throughout. Also in consideration is current deputy governor Urjit Patel, according to officials with direct knowledge of the matter.
World Bank Chief Economist Kaushik Basu, who is soon to retire, has edged into contention. Other names also mentioned have been State Bank of India Chair Arundhati Bhattarcharya; the government's chief economic adviser Arvind Subramanian; and Ashok Lahiri, who held the same role under an earlier government.
One finance ministry official said a decision was likely to be announced by the Prime Minister's Office, adding it was difficult to say at this stage whether Modi would accept Mr Jaitley's recommendation at all. He declined to comment on what was discussed at the meeting between PM Modi and Mr Jaitley.
["source-ndtv"]