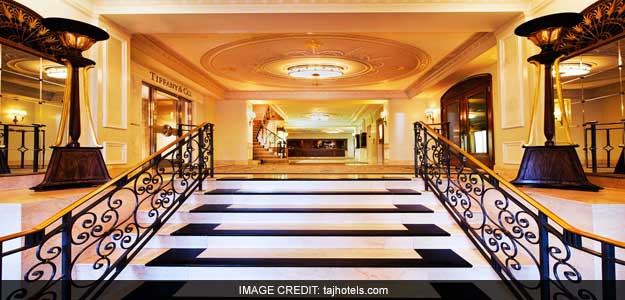 New Delhi:
Indian Hotels Company (IHC), a Tata Group firm, has completed sale of its Taj Boston hotel for $125 million (about Rs 839 crore).
"United Overseas Holdings effected on July 12 the divestment of Taj Boston Hotel through sale of the entire issued and outstanding LLC interests of IHMS (Boston) LLC held by UOH to AS Holding LLC, Boston for an aggregate consideration of $125 million," IHC said in a filing to the BSE.
United Overseas Holdings (UOH) is an indirect wholly-owned subsidiary of IHC and IHMS (Boston) LLC is a direct subsidiary of UOH.
Indian Hotels Company, which runs the Taj group of hotels, said net sale proceeds will be utilized largely to retire outstanding debt.
"The hotel will continue to be operated and managed by IHMS (USA) LLC, which has entered into a management services agreement with the new owning company, thus ensuring continuity of Taj's presence in the Boston market," it added.
In May this year, IHC said its board has also authorized the present management of the company for sale of Taj Boston.
Net loss before tax for the Boston-based property widened to $7.3 million in 2015-16 as against $6.7 million in 2014-15.
Taj Boston's total revenue in 2015-16 dipped 1.15 per cent to $34.1 million from $34.5 million in 2014-15.
IHC had acquired Taj Boston Hotel in 2006, recognising the importance of the need of presence of brand Taj in the US, which is the single largest source market for the company.
However, global economic recession impacted fortunes of the hospitality sector around the world and its profitability as well.
["source-ndtv"]