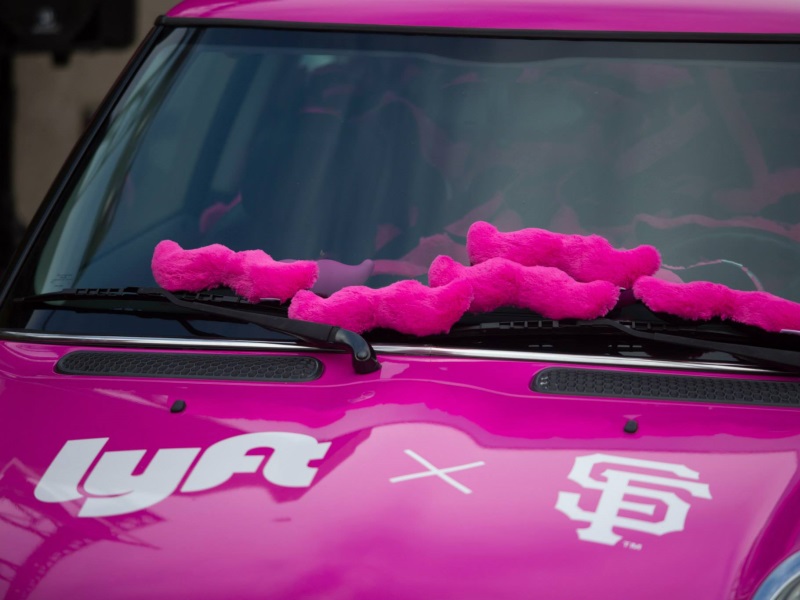 Uber and Lyft are eviscerating the taxi industry in Los Angeles three years after they began operating in the city, officials say.
Thanks to the ridesharing services, which enable independent drivers to offer rides via a smartphone application, "taxicab service demand indicators have dropped (total trips and dispatch trips) beginning in the second half of 2013 and increasing through 2015," according to a report by Department of Transportation seen by AFP on Thursday.
The number of taxi trips arranged in advance has dropped 42 percent while the total number of taxi rides has plunged by a third in the country's second-largest city, the report said.
"The trips now taken by Uber, Lyft and other types of transportation network company services would likely have the greatest impact on the dispatched taxicab services and other private client taxi orders," it added.
Uber and Lyft are revolutionizing getting around in Los Angeles, a city famous for its highways where public transportation is widely criticized as inadequate.
Licenced taxi drivers – who must pay to rent their cars and dispatch services and face strict regulations – are struggling to compete with ride-sharing services that are easier and cheaper to use.
They accuse the ridesharing companies of routinely disregarding laws, failing to provide adequate security and being willing to undercut them on wages.
"With the trend of this 'loss of trips' the city may need to review some of its regulations," Los Angeles Department of Transportation spokesman Bruce Gillman said, adding that the industry is also adapting.
"Taxicab companies are embracing technology for example, developing apps, and have had on-line reservation/dispatching systems for a while," he said.
Although taxi drivers are earning less, their number in Los Angles has remained constant at almost 2,400, Gillman said, adding that some taxis may not be used as much as before.
Their concerns have spread worldwide as Uber has expanded to hundreds of cities and more than 60 countries, drawing opposition from the taxi industry and regulators and sometimes violent protests.
A court in Buenos Aires on Wednesday ordered Uber to suspend service and launched an inquiry into whether the app poses unfair competition a day after the service began operating in the Argentine capital.
["source-ndtv"]