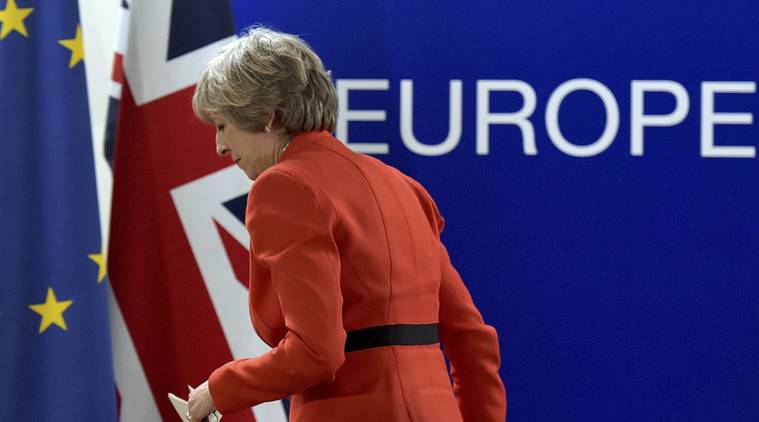 Britain's plan to leave the European Atomic Energy Community (Euratom) when it exits the European Union will severely hinder nuclear trade and research, and threaten power supplies, a UK parliamentary committee said in a report on Tuesday. The government says Britain must leave Euratom as part of its goal to end the jurisdiction of the European Court of Justice when the country leaves the EU.
Euratom is the EU's framework for nuclear energy safety and development, establishing a European market for goods and services and compliance with international safeguards to control the use of uranium and plutonium. Although it is legally separate from the EU, it has the same members and is governed by EU institutions.
In a report, the cross-party Business, Energy and Industrial Strategy Committee said the gap between Britain leaving Euratom and setting up alternative arrangements would hamper nuclear trade, research and nuclear energy supplies. "The impact of Brexit on Euratom has not been thought through. The government has failed to consider the potentially severe ramifications of its Brexit objectives for the nuclear industry," said Iain Wright, chair of the committee and a lawmaker from the main opposition Labour party.
Experts have said that if Britain leaves Euratom, there is a risk of new-build projects being delayed or put on hold while new stand-alone nuclear cooperation treaties are negotiated with countries in the EU and outside it. Britain plans to build new nuclear reactors as it faces an electricity supply gap in the coming decade, the biggest of which is the $24 billion Hinkley Point C project under construction by French utility EDF.
Britain has several international nuclear cooperation agreements with countries outside the EU that are reliant on Euratom safeguards being in place. New trading arrangements are also needed for nuclear fuel and parts to enable Britain's current nuclear fleet, which meets around 16 percent of UK electricity demand, to keep running.
Britain's stock of plutonium at its nuclear site in Sellafield is the largest in the world and is overseen by Euratom officials. "We share the concern of the nuclear industry that new arrangements for regulating nuclear trade and activity will take longer than two years to set up," the report said, referring to the planned timetable for Brexit negotiations.
"We therefore recommend that the government seeks to delay exit from Euratom, if necessary, to be certain that new arrangements can be in place on our departure from the EU," it added. The committee also advised maintaining access to the EU internal energy market and membership of the Emissions Trading System until at least 2020 on the condition of future reforms.

["source-ndtv"]