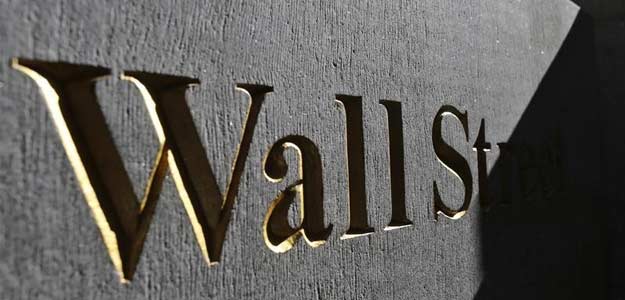 Wall Street was little changed on Tuesday morning as investors assessed a host of corporate earnings reports and braced for the Federal Reserve's policy meeting.
The Federal Open Market Committee (FOMC) begins a two-day meeting later on Tuesday to decide whether the US economy is strong enough to absorb an interest rate hike.
The US central bank, which will announce its decision at 2:00 p.m. ET (11:30 p.m. in India) on Wednesday, is not expected to pull the trigger on interest rates in the near term as inflation remains below its 2 per cent target and global growth continues to sputter.
Traders have priced in an 18.7 per cent chance of a rate increase in September and a 42.8 per cent chance in December, according to CME Group's FedWatch tool.
Investors are also awaiting earnings from key companies such as Apple and Twitter, which are set to report results later in the day.
Strong economic data, an improvement in quarterly earnings and low expectations of a rate hike have spurred Wall Street to record highs in the past two weeks.
"Earnings continue to beat expectations on an adjusted basis but I think the markets will wait to hear what central bankers have to say tomorrow," said John Brady, senior vice president at R.J. O'Brien & Associates in Chicago.
"While investors do not seem to care that earnings have been lower, the US equity market remains the tallest midget in the crowd," Mr Brady added.
Of the 129 S&P 500 companies that have reported earnings as of Monday, 68 per cent topped analysts' estimates. In a typical quarter, 63 per cent of companies beat expectations, according to Thomson Reuters data.
At 9:40 a.m. ET (7:10 p.m. in India), the Dow Jones Industrial Average was up 5.55 points, or 0.03 per cent, at 18,498.61. Three of its six components that reported results, including Verizon and 3M, were lower on weak results.
The S&P 500 index was up 2.2 points, or 0.1 per cent, at 2,170.68.
The Nasdaq Composite index was up 8.66 points, or 0.17 per cent, at 5,106.29.
Seven of the 10 major S&P sectors were higher, led by a 0.5 per cent rise in technology stocks.
McDonald's shares dropped 3.4 per cent to $123, after the restaurant chain's comparable sales missed analysts' expectations. The stock weighed the most on the Dow.
Texas Instruments shares rose 6.6 per cent after its current quarter forecast beat analysts' estimates. The stock provided the biggest boost to the S&P.
["source-ndtv"]