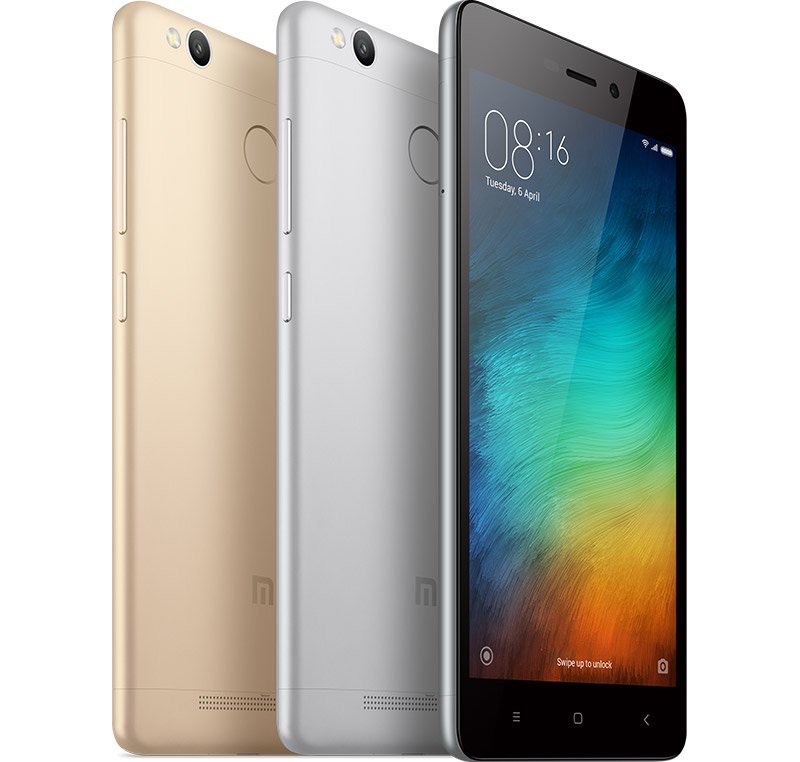 Need to catch up on the top stories of the week? You've come to the right place. This week was highlighted by the launch of the Samsung Galaxy Note 7 (Price).
Samsung's skipped a number for its latest flagship, but not everyone is convinced it will be enough. Do you think Samsung got things right? Tell us via the comments, and read on for the rest of the biggest news of the week.
The other big launch this week was the Xiaomi Redmi 3S. It comes with a 4100mAh battery and 2GB of RAM as well as 16GB of storage. It's priced at Rs. 6,999.
Another variant of the phone called the Xiaomi Redmi 3S Prime comes with 3GB of RAM, 32GB of storage, and a fingerprint scanner. It will be availble at Rs. 8,999. The Redmi 3S Prime goes on sale via mi.com on Tuesday (August 9), while the cheaper variant becomes available a week later. Stay tuned for our detailed review of Xiaomi's budget offering.
Meanwhile in China, Xiaomi also unveiled its much-rumoured VR headset that lucky customers will have a chance to buy at just 1 CNY (Rs. 10).
As usual, there were a bunch of launches through the week, across a variety of budgets. The Micromax Unite 4 Plus was launched at Rs. 7,999. There was also the Lava X38 with 4G VoLTE support, launched at Rs. 7,399. Oppo launched its selfie-focused smartphone the Oppo F1s (Review), which comes with a 16-megapixel front camera.
Other launches included the Lyf Wind 2 with 6-inch display and the Asus Zenfone Selfie, now with 3GB of RAM. Among this crowd, it was the Lenovo Vibe K5 Note that stood out from the crowd when it launched on Monday. It comes to India carrying a price tag of Rs. 11,999 for the variant with 3GB of RAM, and Rs. 13,499 for the variant with 4GB of RAM.
One thing that's becoming increasingly clear is that in the Indian market at least, it's all Android, all the way. Android now accounts for 97 percent of the smartphone market, according to Strategy Analytics. Apple might have decided to focus more on India with CEO Tim Cook visiting the country, but Strategy Analytics claims iPhone shipments fell by 35 percent year-on-year and Apple's market-share halved, contradicting Apple's own claims from the previous week.
There's some action on the TV front this week as well – Philips launched what it's calling "content driven" LED TVs starting at Rs. 59,990. The TVs will offer premium HD DTH services without multiple subscriptions. Chinese brand LeEco also launched its line of smart TVs in India, bundled with wo years of LeEco membership for entertainment content.
We also saw the launch of India's "cheapest 14.1-inch laptop" the RDP ThinBook at Rs. 9,999. At the other end of the spectrum, there was the launch of the Rs. 85,490 Lenovo Yoga 710 convertible laptop.
This week also saw the release of two mega movies – we got a look at Suicide Squad and Jason Bourne, and came away a little disappointed. We were also unhappy with Harry Potter and the Cursed Child, despite that, we're remaining optimistic about No Man's Sky – copies of the game are circulating as the street date was broken in the UAE.
Networks in India are definitely in the news this week. Reliance Jio revealed that it will have close to 1 million recharge outlets when the commercial launch of services happens in India, which is likely to be in the "coming months" according to Mukesh Ambani.
Interestingly, RCom has been the biggest number from mobile number portability, and Vodafone the biggest winner. We're seeing competition heating up between providers again finally as well, which can only help the consumers. Vodafone has cut mobile data rates by nearly 70 percent, following Airtel and Idea which took the same steps earlier this month. Airtel also has a new Rs. 1,199 plan that offers unlimited voice calling and 1GB of data, even on roaming.
Standards are going to become more of an issue over time as well. Trai has issued a consultation paper on service quality standards, and Vodafone is offering 10-minutes of free talk time to make up for call drops. To get this talk time, you have to SMS 'BETTER' to 199, which will be given with "no questions asked". This will be paid out only once per month, and only when calling another local Vodafone number. With all the caveats in mind, it's not much of an offer, but hopefully the service providers will start to take more responsibility for poor network connections.
Google continues to work to bring Indians online for free – the company has been offering free Wi-Fi at railway stations, and it wants to expand this, and bring 1 billion Indians online says India head Rajan Anandan. Apple and IBM meanwhile are opening a global app development hub in India called Garage for iOS apps in Bengaluru. The government also announced this week an initiative to drive websites in Indian scripts. Now, you can get a .bharat domain name along with a .in purchase.
Meanwhile, the war on piracy continues, with news that is bound to disappoint a lot of people. Torrents aggregator Torrentz.eu has shut down, after Kickass Torrents went down two weeks ago. There are still quite a few popular sites left where you can get torrents from, but it's steadily getting harder.
In other news, researchers have created a vitamin-driven 'green' battery that could pave the way for cheaper, and more environmentally friendly consumer electronics products. We also saw the launch of Moon Express this week, a private spaceflight company that will be launching a private mission to the Moon. If you're wondering about whether this is going to kick off an age of space exploration and meeting alien species ala Star Trek, then you might not be pleased to know that the odds are not very good.
["source-gadgets.ndtv"]