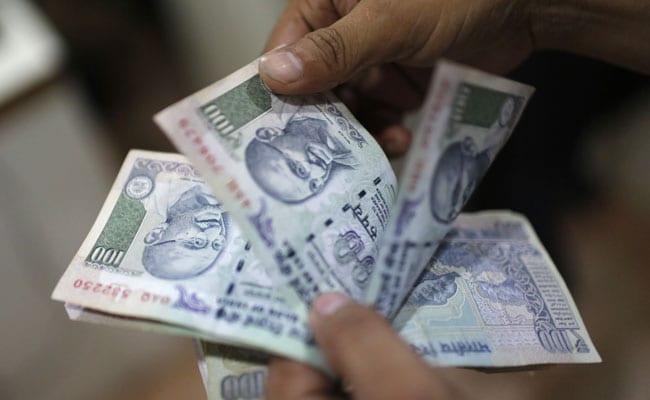 Mumbai: Axis Bank expects a dip in lending rates because of the surge in deposits which lenders are experiencing in the aftermath of the government's move to scrap Rs 500 and Rs 1,000 notes.
"The deposits are into savings or current accounts which are low cost ones. An increase in them should bring down our cost of funds," Rajiv Anand, head of retail banking at the private sector bank, told PTI.
"The decrease in cost of funds should bring down the lending rates over a period of time," he added.
The comments will come as good news for the millions of harried people who have been queuing up outside banks to either deposit the scrapped notes or withdraw accepted tender for meeting their daily expenses in a predominantly cash economy.
Banks have introduced a slew of relaxations for making it easier for the customers, including extending the banking hours and keeping branches open on the weekend.
According to a report, Rs 60,000 crore was deposited into accounts till Friday evening, which will only ride up with time.
Domestic ratings agency Icra has said that it expects a 0.03-0.10 per cent dip in the cost of deposits in the near to medium term because of the surge. This reduction can be passed on to borrowers through a cut in the marginal cost of funding-based lending rate.
The potential deposit opportunity is Rs 13.5 lakh crore, but the actual growth will not be as much as some parts will be exchanged for new notes and drawn for meeting daily needs from time to time, it said.
Despite this, the rating agency said it sees an increase of 1.3 per cent to 3.5 per cent in the total deposit base of the system.
In a surprise move, Prime Minister Narendra Modi on Tuesday announced that his government has decided to demonetise the Rs 500 and Rs 1,000 notes to curb the menace of black money and counterfeiting.
It introduced new Rs 500 and Rs 2,000 notes and has given time till November 14 for usage of the older notes to pay for emergency services like hospitals.
["source-ndtv"]