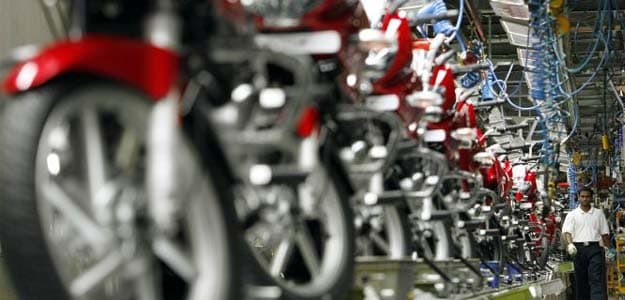 New Delhi: Bajaj Auto Managing Director Rajiv Bajaj would opt for the growth model of cult bike maker Harley Davidson rather than loss-making General Motors' when it comes to capturing a higher market share in the global motorcycle market.
"For the last 30-40 years, the world's largest car maker General Motors makes smart cars, expensive cars, cheap cars and sports utility vehicles. Only thing that GM does not make is money," Bajaj told reporters here.
His response came while replying to a question whether the company plans to re-enter the fast-growing scooter segment.
"Look at the opposite strategy of Harley Davidson, the company which makes only 3 lakh motorcycles per year. They make a few billion dollars in profit. I want to be Harley Davidson, I don't want to be General Motors," Bajaj said.
Spelling out the company's strategy to focus only on motorcycles, Bajaj said the company can become a global leader in the segment only if it narrows focus as far as products are concerned.
"I do not want to be a just Make for India. I want to be Make in India for the world. In that case, all history of successful global companies tells me to become a successful global champion only if you do one thing right… I want to be one of the top players in my field," Bajaj said.
Elaborating further, he said: "So we want to be a company which will be known across the world whether it's the US, Europe, Japan… now, if we want that kind of excellence in motorcycles, then I think we have to put all the resources into motorcycles."
In December 2009, the Bajaj had announced that it would stop making scooters by the end of 2009-10, thus bringing the curtain down on 'Hamara Bajaj', which revolutionised the two-wheeler market in the country.
At that time, Bajaj had said the company didn't see much sense in making scooters as the segment didn't sell according to its expectations.
Since then, the scooter market has witnessed a significant growth, led by gearless scooters from Honda Motorcycle & Scooter India, the current market leader in the segment.
In 2014-15, the Indian scooter market saw a solid growth of 25.06 per cent at 45,05,529 units as against 36,02,743 units in the comparable period last fiscal, according to Society of Indian Automobile Manufacturers Association (SIAM) data.
On the other hand, the motorcycle sales for the fiscal ended March 31 were up 2.5 per cent to 1,07,43,549 units from 1,04,81,115 units in the previous fiscal.
In FY15, Bajaj's domestic motorcycle sales slumped 4 per cent to 32,92,084 units as against 34,22,403 units last year, down 4 per cent.
["source-ndtv"]