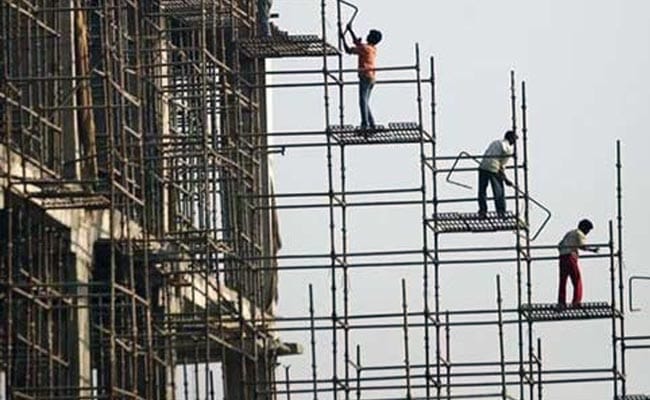 WASHINGTON: 
The US has said it will support India's endeavour to find ways to fund its massive drive for building modern infrastructure and to create more jobs.
"We are working together to support India's National Investment and Infrastructure Fund (NIIF) in order to increase financing options for India's infrastructure growth," Finance Minister Arun Jaitley and US Treasury Secretary Jacob Lew, said in a joint statement yesterday.
"We look forward to continuing discussions in areas such as municipal finance under the future work of the Initiative," they said on the sidelines of the annual Spring Meeting of the International Monetary Fund and the World Bank.
Under the US-India Investment Initiative launched in January last year, the two governments have worked in collaboration with private sector to identify specific policies, regulatory reforms and technical collaboration aimed at mobilising capital from both domestic and foreign investors to build infrastructure and create jobs.
The next meeting of the Investment Initiative will be in the United States later this year.
"At this meeting, the last for the Obama Administration, we took stock of the impressive efforts that have been undertaken by both sides to deepen mutual understanding, and to improve cooperation across a wide range of bilateral and multilateral issues," Mr Jaitley and Lew said.
Asserting that the US-India partnership will be one of the defining relationships of the 21st century, they two leaders said they were committed to further deepen understanding of each other's economies.
Noting that public debt management is an area of focus for India, the statement said New Delhi believes in continued efforts for more efficient debt and cash management as well as development of a deeper and more robust domestic debt market.
It presents an opportunity for India's Ministry of Finance and the US Treasury's Office of Technical Assistance to engage in knowledge and information sharing in India's government debt management programme.
A 'Terms of Reference' was signed between the two leaders to collaborate on India's government debt programme, it said.
"As partners and peers, we are committed to working together to collaborate in multilateral fora, such as the G20, to steer our economies toward stronger, sustainable, and balanced growth. Under the aegis of our Economic and Financial Partnership, we held a sub-cabinet level discussion among our Deputies in India in early 2016," the statement said.
"We are encouraged with the developments that have taken place since the launch of the Economic and Financial Partnership and look forward to continued engagement in an effort to strengthen our relationship, our economies, and the global economy," it said.
["source-ndtv"]